Home

>

Read before climbing!
2016.06.17
Read before climbing!
Basic essential information for a safe Mt. Fuji ascent
Mt. Fuji is a charming mountain but should not be taken lightly. Please gather ample information prior to climbing.
There are four ascending trails on Mt. Fuji that are distinguished by color and begin near the 5th station.
Caution: Many people are confused by the descending trails, particularly the Subashiri and Yoshida trails.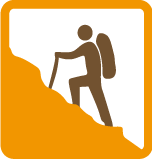 Yellow:Yoshida Trail (Yamanashi Pref.)
Trailhead:Fuji-Subaru Line 5th Station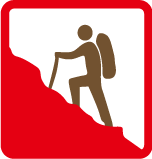 Red:Subashiri Trail (Shizuoka Pref.)
Trailhead:Subashiri 5th Station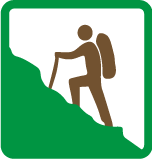 Green:Gotemba Trail (Shizuoka Pref.)
Trailhead:Gotemba New 5th Station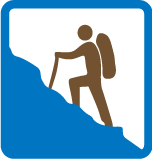 Blue:Fujinomiya Trail (Shizuoka Pref.)
Trailhead:Fujinomiya 5th Station
Climbing Season (2016)
Trail
Opening Period
Remarks
Yoshida Trail(Yamanashi Pref.)
July 1 - September 10

The descending trail will remain open until Septerber 11 morning.

Subashiri Trail(Shizuoka Pref.)
July 10 - September 10
Gotemba Trail(Shizuoka Pref.)
July 10 - September 10
Fujinomiya Trail(Shizuoka Pref.)
July 10 - September 10

The trail between 5th Sta.and 6th Sta. (Mt.Hoei.) has been open from June 10.

Ohachi-meguri Trail
(The trail of crater rim)
July 10 - September 10
*Dates may change depending on snow conditions
*Climbing outside of the aforementioned time frame is prohibited due to risk of avalanche, etc.
Ways to avoid the crowd
Saturdays are incredibly crowded. By avoiding, one can enjoy an agreeable ascent.

The summit becomes incredibly crowded at sunrise. There is always the option of watching the sunrise from your mountain hut.

*Sunrise cannot be viewed from all mountain huts.
Course
Bullet climbing (climbing without resting overnight) should be avoided.

Bullet climbers are at 3 times higher risk of injury and illness. Resting overnight is highly advised.

Incidents of altitude sickness are more frequent when ascending too quickly. A slow ascent is highly advised.
Accommodations at mountain huts
Reservations by phone, etc. are necessary for staying at a mountain hut.

It is common for mountain huts not to accept payment in the form of credit cards and other payment cards.

Because water is very precious, there are no handwashing stations or baths.

Because many people stay at one time, men and women stay in the same room in close conditions (limited personal space)

These are modest accommodations offering bare necessities for rest. Please have realistic expectations.
Equipment
Mt. Fuji is truly a "mountain climb." Please be well-equipped.

Particularly important provisions are as follows.

Warm clothing is essential.(Even in the summer, temperatures at the summit often fall below 0° C)
Mountain climbing rain gear (tops and bottoms), headlamp
Water (though water can be purchased at mountain huts, some descending trails, including the Yoshida Trail, do not have water for sale. Be sure you do not use up all of your water supply on your ascent.)
Safety provisions (physical strength and accidents/illnesses)
Mt. Fuji is not an easy mountain by any means. Please train in advance.

Even the shortest trail takes 5 hours to ascend and 3 hours to descend.

There are many instances of injury by falling, etc. while descending. Be sure not to use up all of your physical strength on your ascent.

Because the altitude is high, there is the possibility of altitude sickness. Please climb slowly as not to be short of breath.
In the event of an emergency
In the event that you cannot move due to a disaster or injury, please call 110 (police) 119 (fire/ambulance).

Cell phones will have service during the climbing season
Mt. Fuji is a national park / World Cultural Heritage site
Removing animals, plants, and rocks, and graffiti are prohibited.

Because this is a sacred mountain, public urination, defecation and littering are prohibited.
Access
The 5th Station trailheads can be accessed by bus.
*With the exception of the Gotemba Trail trailhead, all roads leading up to the trailheads have personal vehicle restrictions in place during the climbing season.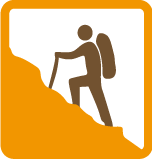 To the Fuji-Subaru Line 5th Station
Use buses running from Kawaguchiko and Mt. Fuji stations. Highway buses running from the Shinjuku Expressway Bus Terminal (Shinjuku Station) may also be used.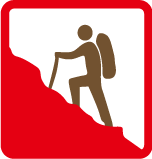 To the Subashiri 5th Station
Use the mountain climbing bus running from JR Gotemba Line Gotemba Station or Odakyu Line Shinmatsuda Station.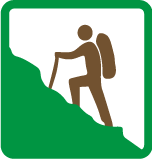 To Gotemba New 5th Station
Use the mountain climbing bus running from JR Gotemba Line Gotemba Station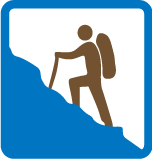 To Fujinomiya 5th Station
Use the mountain climbing bus running from JR Tokaido Line Mishima Station, JR Shinkansen Shinfuji Station, JR Shinfuji Station, or Minobu Line Fujinomiya Station